Spotlight Stucco Inspection
Most Qualified For All Your Stucco Inspection Needs
Your Premier Inspection Company
Spotlight Stucco Inspection
We're Pennsylvania's leading stucco inspection company, offering the most qualified inspectors who've completed the highest level of stucco inspection certification from the acclaimed Exterior Design Institute.  For 15 years, we've provided the best inspection service to thousands of satisfied clients and we pride ourselves on delivering the most thorough and comprehensive inspection possible. 
We provide you with the critical information you need to make informed decisions regarding your property, and the peace of mind knowing we're delivering an unbiased report based on our findings, as we do not do repair services and have no financial interest in recommending repairs. We do not provide repair services as that would be a conflict of interest in our opinion.

Spotlight Stucco Inspection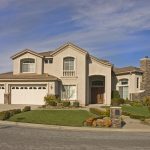 Considering buying a home with stucco or stone cladding? 
A thorough inspection is the best way to know your home's exterior inside out.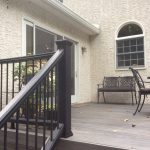 If you own a home with stucco or veneer stone cladding a thorough inspection is essential to identity issues with the system. 
We commonly help home owners with inspections to determine the scope of any issues. We also commonly perform inspections to identify issues during a builder or contractor warranty period.
Inspections and evaluations on new construction structures are critical to determine if the system is properly installed and if moisture penetration issues exist. 
Certified, Experienced, Dedicated
When you hire Spotlight Stucco Inspection, you're hiring the best! Our team of experienced and dedicated inspectors have always gone the extra mile. 
We do this by making sure our inspectors are not only continually learning and keeping up-to-date with all the latest guidelines and procedures, but also by going above-and-beyond by acquiring additional certifications from accredited associations such as ASHI, the world's most prestigious home inspector association. 
We work hard to be the best and treat your home as if it were our own. 
Stucco Inspections and More in the Philadelphia Metro Area!
We proudly serve the Philadelphia Metro Area: Montgomery, Chester, Delaware, Lehigh, Philadelphia, Berks, and Bucks Counties.
P.O. Box 75 Perkiomenville
Montgomery County, PA 18074 USA
Office: 215-234-0505
email: office@spotlighthi.com
With years of experience, the best inspection team in the area, the best inspection equipment, thousands of happy clients, and a client oriented approach, why choose anyone else?
Spotlight Stucco Inspection is here to provide you with the thorough, comprehensive, and detailed inspection you need when buying a new home. Contact us any time, and we will be happy to answer any of your questions.